Ensuring Reliable Results
---
At Lextox, the reliability of our results and the client service we provide are our top priorities.
Our experts are members of the Society of Hair Testing, an independent international body which provides guidance on appropriate analysis techniques for the detection of drugs and alcohol in hair. By complying with the Society of Hair Testing consensus, Lextox is providing hair analysis within internationally agreed recommendations.
ISO 17025 UKAS Accreditation
---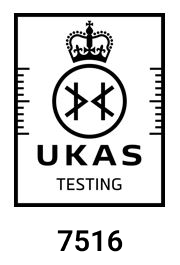 Lextox is accredited to test for a wide range of drugs in hair and was, at the time, the first independent UK owned laboratory to attain ISO 17025 UKAS accreditation (No. 7516) for hair alcohol testing. Lextox works to right-first-time quality assurance procedures to minimise delays and ensure reliability.
The United Kingdom Accreditation Service (UKAS) is the sole national accreditation body recognised by government to assess, against internationally agreed standards, organisations that provide certification, testing, inspection and calibration services.
UKAS accreditation demonstrates the laboratories competency in testing to ensure reliability of the analysis results and delivers confidence in the service of the testing laboratory.
You can view our Schedule of Accreditation here and understand more about the importance of UKAS accreditation by visiting www.ukas.com
Laboratory Director
Our Laboratory Director, Dr Robert Kingston, has been developing and implementing methods for the detection of substances in hair, specifically for family law and child care proceedings, for over 12 years. Our ISO 17025 UKAS accredited laboratory is overseen by Dr Kingston and he was the first to develop ISO 17025 accredited hair tests for many drugs of abuse and alcohol markers.
Quality and Business Services Manager
"Quality is much more than a set of approved procedures outlining tasks in the laboratory. It is a culture that, if you get it right, ensures a quality approach across all areas of the business. From the first call into our Client Managers requesting a quotation, to the issue of an Expert Report by our Reporting Scientists, clients benefit from a responsive service and reliable results"
Liam Feasey, Quality and Business Services Manager